UPCOMING GAMES FOR PS4 AND PS5 2021 Watch The Games In This Year, And it is Considered One of the Best Games According To Experts
GAME OVERVIEW
Embark on a captivating adventure featuring a unique companion mechanic and thrilling combat
Immerse yourself in a story-driven action-adventure set in a charming world rich with exploration and fast-paced combat. Play as Kena, a young Spirit Guide travelling to an abandoned village in search of the sacred mountain shrine.
Find and grow a team of tiny ghost known as the Rot who maintain balance by decomposing dead and rotting elements. Enhance your companions' abilities, create new ways to manipulate the environment and uncover the secrets of a forgotten community hidden in an overgrown jungle where wandering spirits are trapped.
Release date: 1st Quarter 2021
GAME OVERVIEW
Experience survival horror like never before in the eighth major installment in the storied
Resident Evil franchise – Resident Evil Village
This is a game just few years after the horrific events of the critically acclaimed Resident Evil 7 biohazard game, an all-new story begins with Ethan Winters and his wife Mia who live peacefully in a new place, free of their past nightmares. As they build their new lives together, tragedy strikes again.
Release date 5/7/2021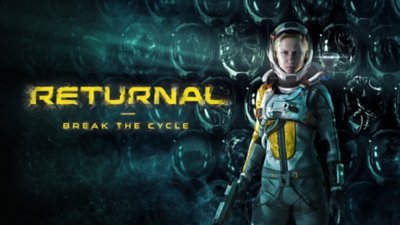 GAME OVERVIEW
  Break the cycle of chaos on an always-changing alien planet FOR PS4 AND PS5
After space ship crash-landing on this shape-shifting world, Selene must search through the barren landscape of an ancient civilization for her escape. Isolated and alone, she finds herself fighting tooth and nail for survival. Again and again, she's defeated – forced to restart her journey every time she dies.
Through relentless roguelike gameplay, you'll discover that just as the planet changes with every cycle, so do the items at your disposal. Every loop offers new combinations, forcing you to push your boundaries and approach combat with a different weapons and strategy each time.
Brought to life by stunning visual effects, the dark beauty of the decaying world around you is packed with explosive surprises. From high stakes, a gun with bullet hell-fuelled combat, to visceral twists and turns through stark and contrasting environments. You'll explore, discover and fight your way through an unforgiving journey, where mystery stalks your every move.
Designed for extreme replicability, the procedural world of Returnable invites you to dust yourself off in the face of defeat and take on new, evolving hard challenges with every rebirth.
Release date: 30/04/2021
GAME OVERVIEW
Take part in the eternal struggle between two extraordinary assassins UPCOMING GAMES FOR PS4 AND PS5
Take on the role of Colt as you search for a way to put an end to a time loop trapping Backreef while being hunted by the island's inhabitants.
Use powerful weapons and abilities to take out eight key targets across the stunning and chaotic island before the day resets.
Lurking in the shadows is rival assassin Julianna whose sole mission is to take Colt out and keep the loop going. Learn from each cycle, try new paths and approaches to break the loop once and for all.
Release date: 05/21/2021
GAME OVERVIEW
Blast your way through an interdimensional adventure FOR PS4 and PS5 games
Dive into dimensional navigation with Ratchet and Clank as they face an evil emperor from another reality
Jump between action-packed worlds, and beyond at incredible speeds – complete with dazzling visuals and an insane arsenal
Release date 6/11/2021
If you are interested in games keep an eye out for what's new this year